Discover the regional cuisine at the Bed & Breakfast Dolomites
A variety of products made from fresh apples

Guests at the Hotel Madonna **** Alpine & Charm will not miss a thing during their vacation. Thus, for breakfast and dinner, we serve exclusively finest, fresh food from the region. This ensures that the day ends just as it began: with pure pleasure and culinary delights. Of course, we also offer fresh fruit from the region.
A very special culinary highlight is offered by our apples, which we grow and care for in an environmentally friendly way in our own orchards. Besides fresh apples, you may also enjoy freshly pressed apple juice and apple cider. And if you wish to take a culinary souvenir back home after your vacation, we offer you our home-made apple cider vinegar.
Bed & Breakfast Dolomites: food for your well-being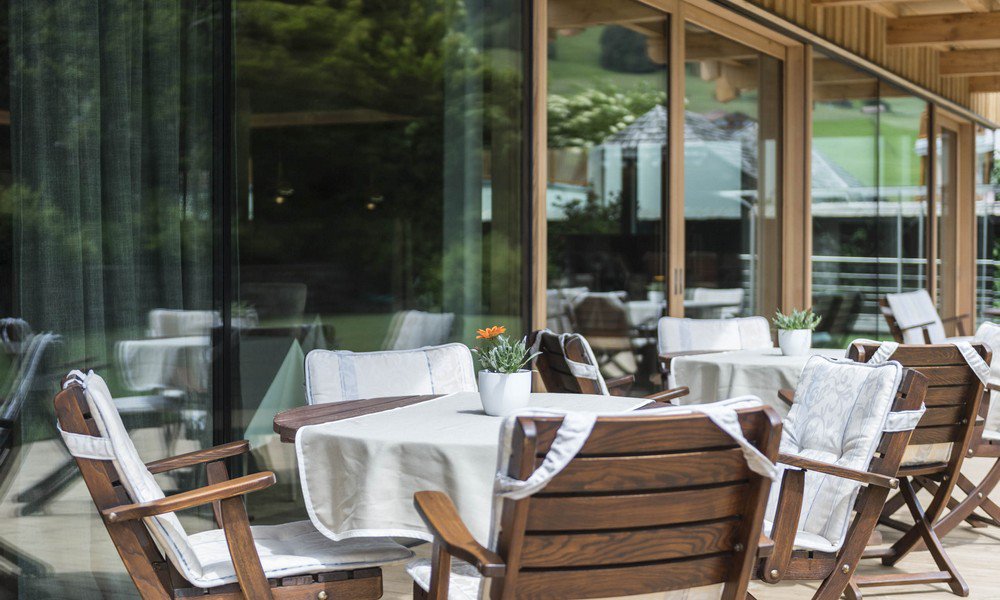 In order for you to enjoy your meals in a relaxed ambience, during the
renovation
we also re-designed our dining room. In the morning and in the evening, the buffet is set up in a special buffet room; this way, in the
newly designed dining room
there is a pleasantly calm atmosphere. The highlight is the large window front that can be opened in the warmer months – this will make you feel like you are sitting outdoors. Especially the warm
summer
evenings can be fully enjoyed, while the morning sun will greet you at breakfast.

Bed & Breakfast South Tyrol: for every taste

In order to satisfy all culinary wishes of our guests at the
Bed and Breakfast in the Dolomites
, we offer a rich breakfast buffet with fresh, local produce. In the afternoon, a small yet select cake buffet will attract the sweet teeth among the guests. And in the evening, we offer plenty of variety, such as a "Tyrolean Evening", an "Italian Night", a "Gala Dinner" or a "Dessert Buffet".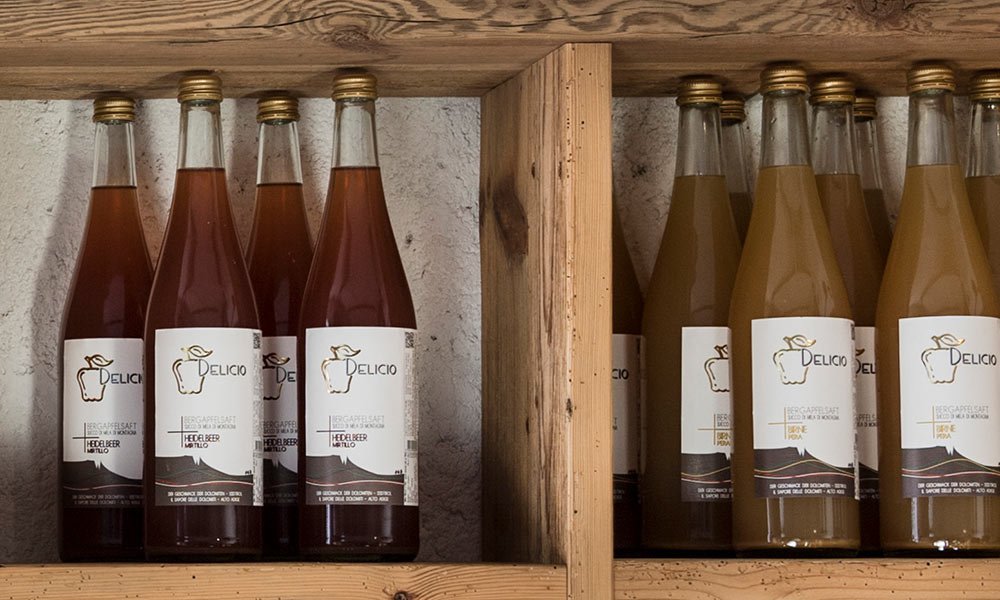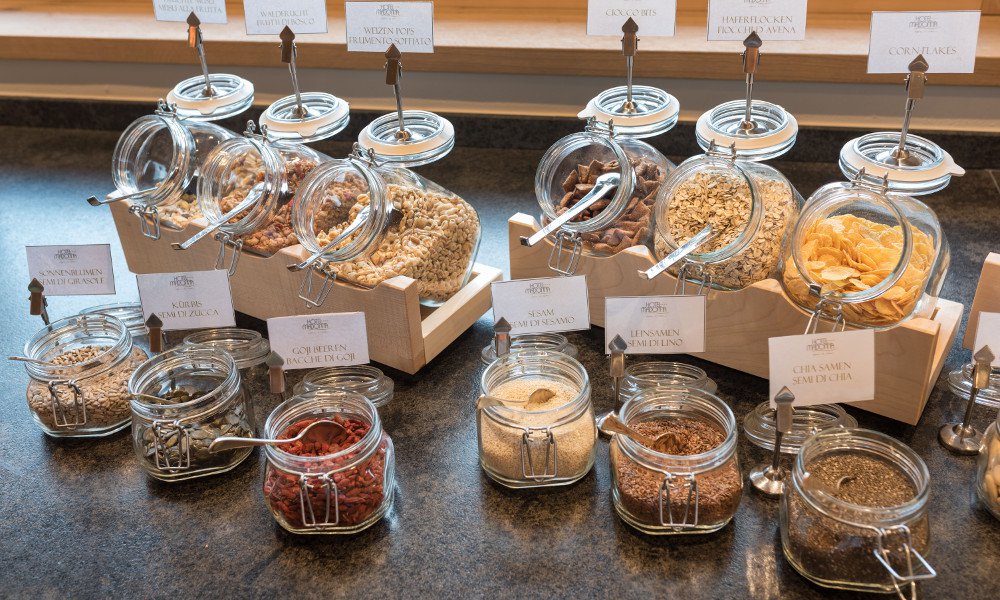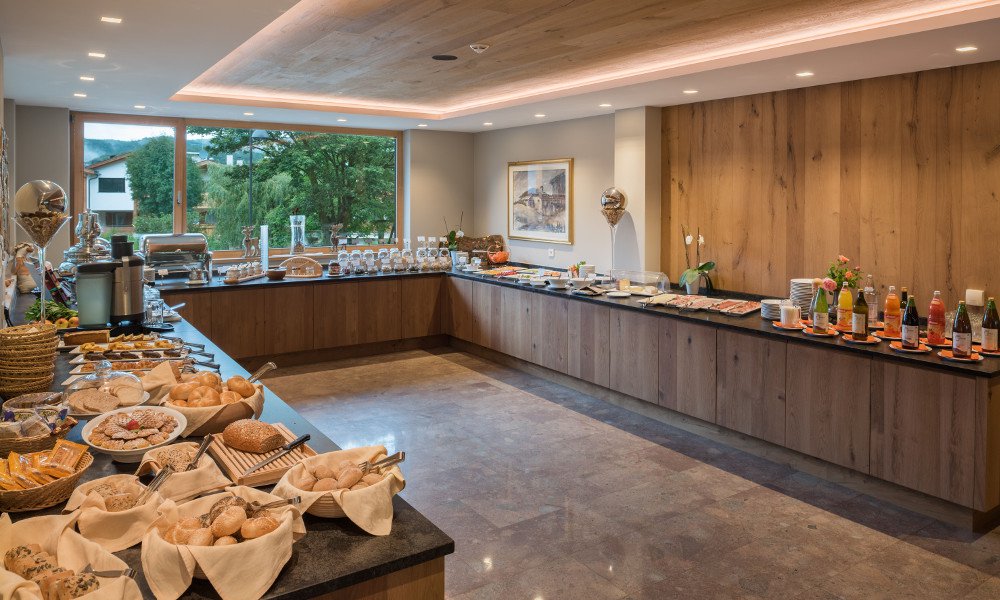 Regionality is paramount at the Gourmet Hotel in South Tyrol